[1]BASIS International Ltd. [1] provides more than 7,000 application software developers high-quality, innovative software tools to create reliable, scalable and cost-effective business applications. BASIS software products are the foundation of thousands of mission-critical systems with more than 1.7 million end users in industries as varied as banking to manufacturing to health care.
---

[2]
GoldMine CRM [2] is a leading provider of relationship management solutions designed for all businesses. With over 1 million users managing over 1 billion relationships, GoldMine is one of the most widely used relationship management technologies in the world. GoldMine is a division of Heat Software and is headquartered in Milpitas, Calif., USA. Read [3] the press release.
---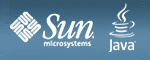 [4]Java 6 Platform [4] lets you develop and deploy Java applications on desktops and servers, as well as today's demanding Embedded and Real-Time environments. Java SE includes classes that support the development of Java Web Services and provides the foundation for Java Platform, Enterprise Edition (Java EE).
---
[5]Red Hat Enterprise Linux [5] is the leading platform for open source computing. It is sold by subscription, delivers continuous value and is certified by top enterprise hardware and software vendors. From the desktop to the datacenter, Enterprise Linux couples the innovation of open source technology and the stability of a true enterprise-class platform.
---
[6] ElinkWare LLC [6] was established to consolidate the strengths of Western Computer Services, a consulting and custom software development firm founded in 1986 with long-standing ties to the BASIS and AddonSoftware communities, and Rice Web Designs, a Windows- centric developer of ASP and .NET Web applications. The resulting synergy of these two companies with preeminent track records in the e-Business market, allows them to develop and market premier e-Business solutions that provide value and service which exceeds their customers' expectations. Their eLinkCart and eLinkEDI products integrate directly with AddonSoftware and completely automate online order processing and the exchange of EDI documents.
---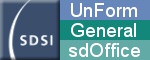 UnForm
 is a powerful enterprise document management software solution that seamlessly integrates with any application. The UnForm suite includes laser form and electronic document production, document delivery via email and fax, document archiving and management, and document imaging/scanning. It is a platform independent client server application for Windows®, Unix®, and Linux.
---
Contact Us
Let us put you in touch with a valued member of our nation-wide network of software partners.
Sales and Marketing -  info@addonsoftware.com [8] or phone us at 505.938.6131 in the U.S. and Canada
Technical support - support@addonsoftware.com [9] or phone us at 505.750.1411